Ninja® Foodi™ 5-in-1 Indoor Grill with 4-Quart Air Fryer, Roast, Bake, Dehydrate, and Cyclonic Grilling Technology, AG301C
Perfectly char-grilled flavors all year long, indoors.
The Ninja Foodi Grill is the grill that sears, sizzles, and air fry crisps™. Get the speed and flavors of an outdoor grill plus the versatility of an air fryer—all in one easy-to-use appliance.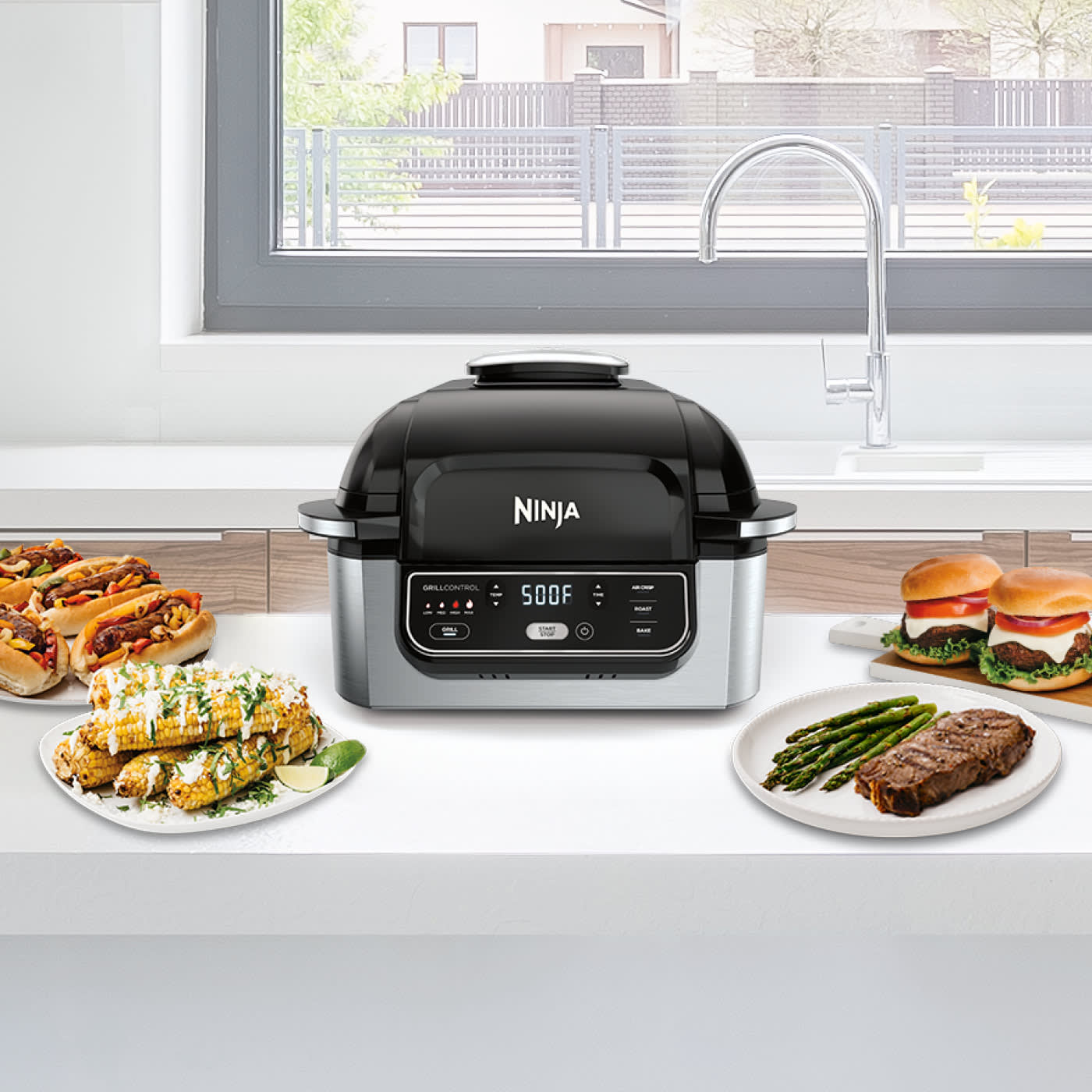 Cyclonic Grilling Technology
500'F grate
Super-hot high-density grill grate gives you char grilled marks and flavors.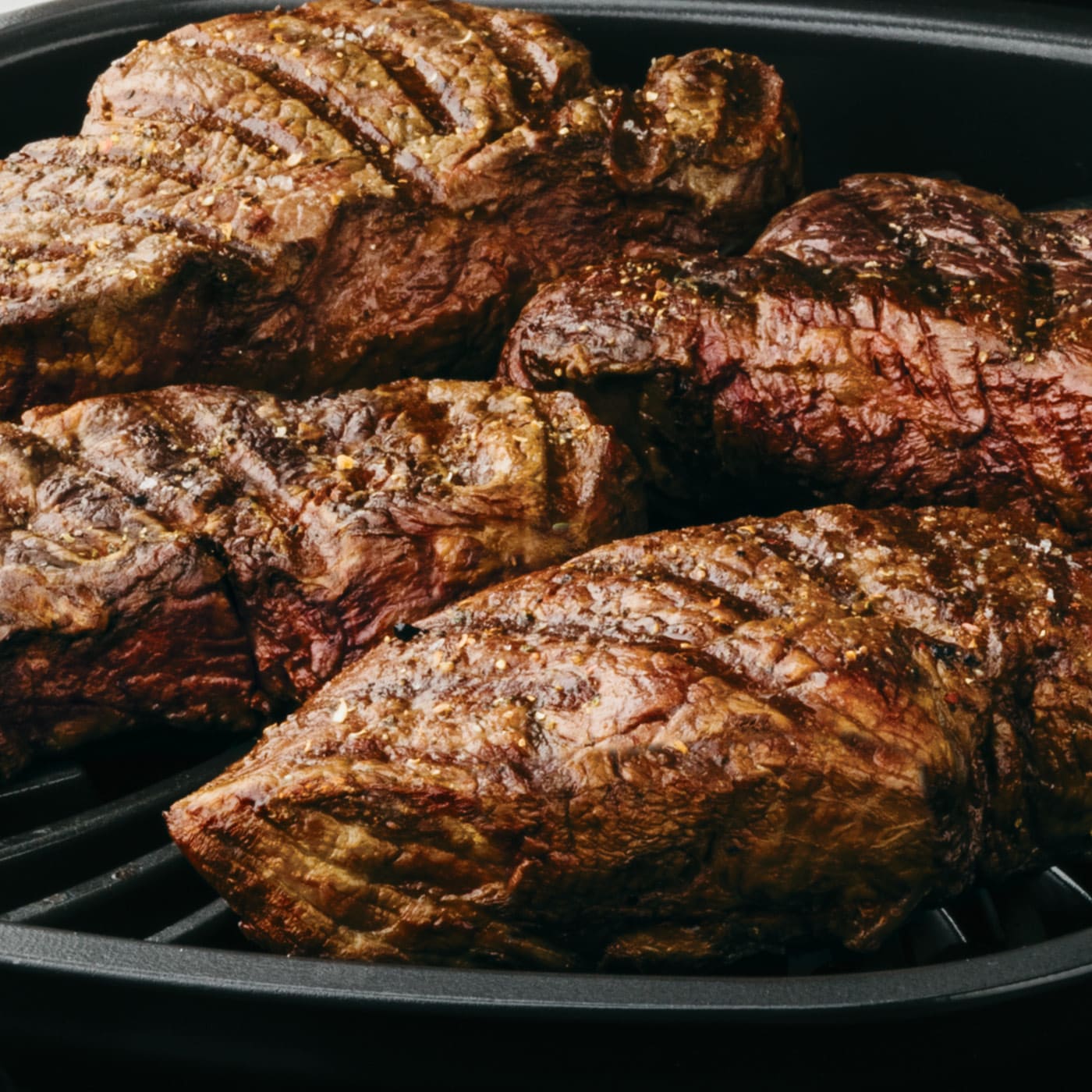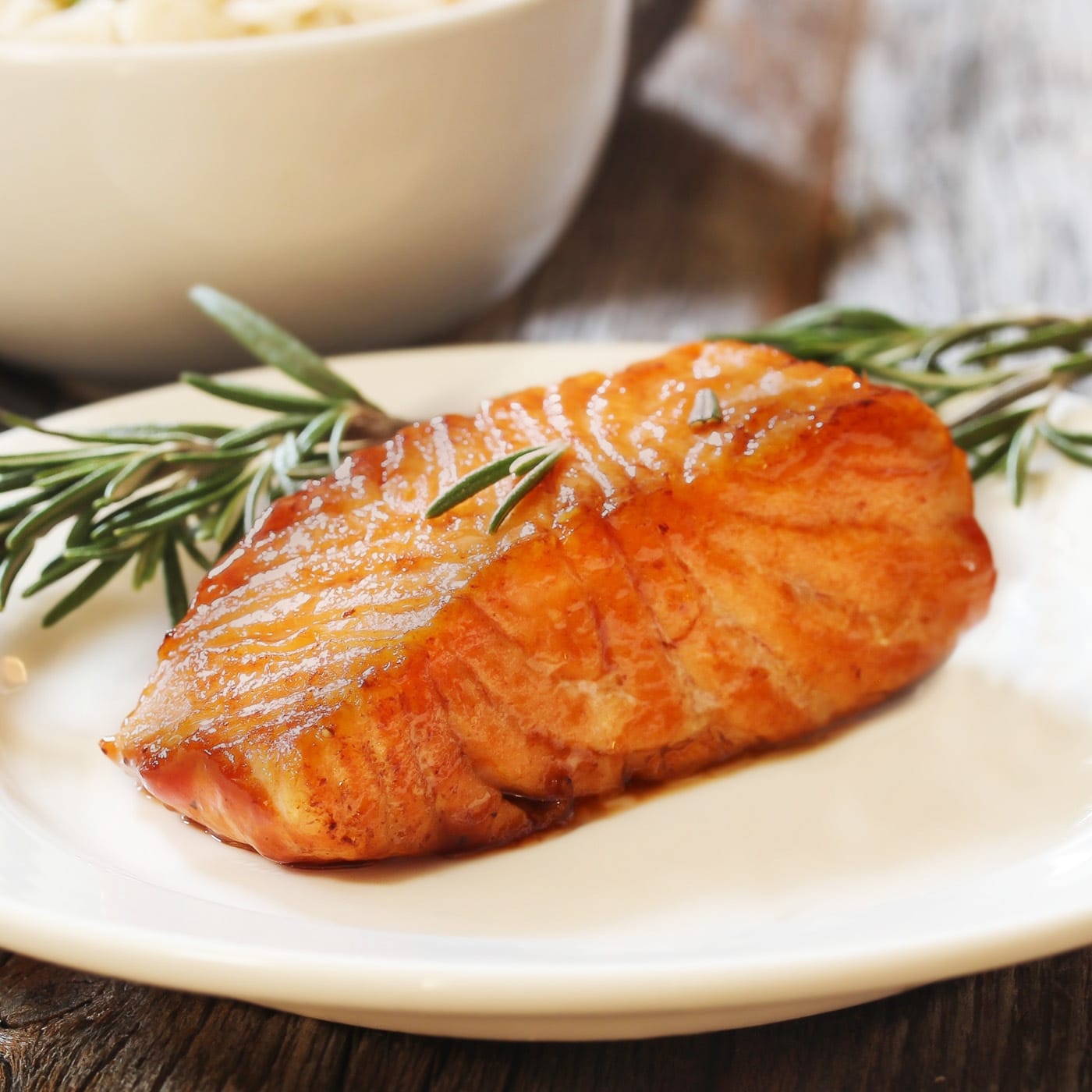 500F cyclonic air
Rapid cyclonic air moves all around your food for Surround Searing, which gives you even browning and delicious charring without burning.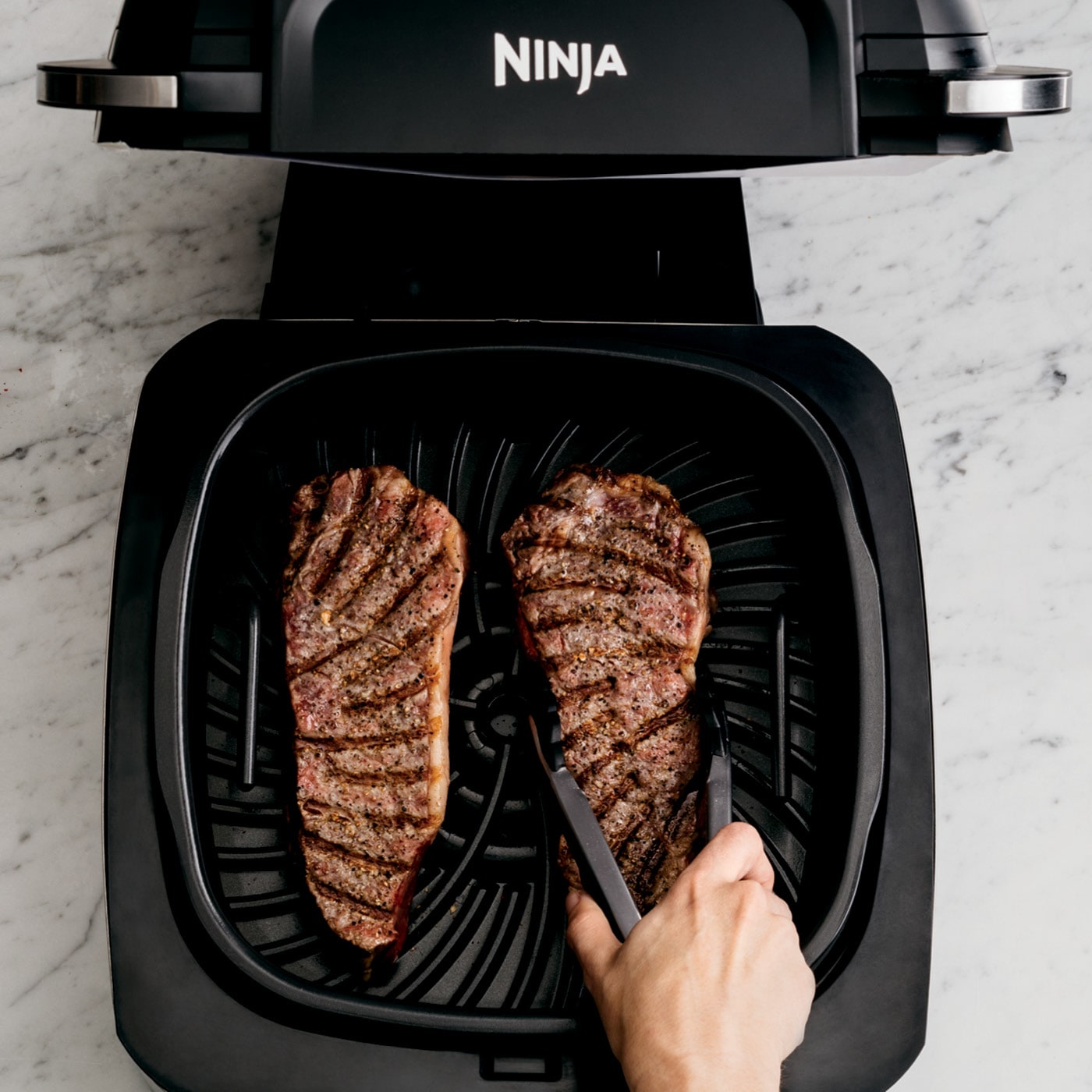 Virtually smoke free
The combination of the temperaturecontrolled grill grate, splatter shield, and cool-air zone reduces smoke and keeps it out of your kitchen.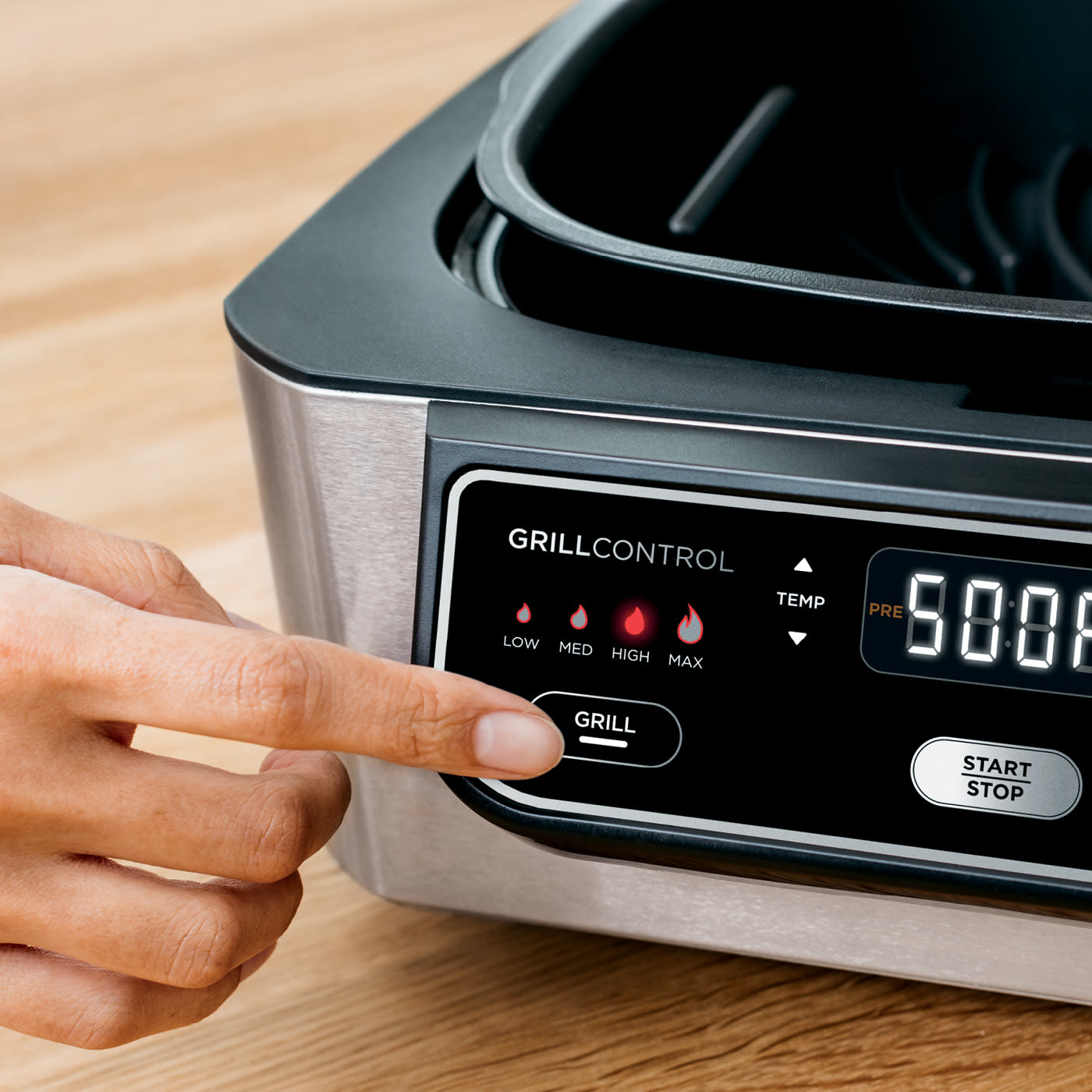 Easy to use
The digital control panel makes it easy to select your cooking function and adjust time and temperature so you can grill with confidence.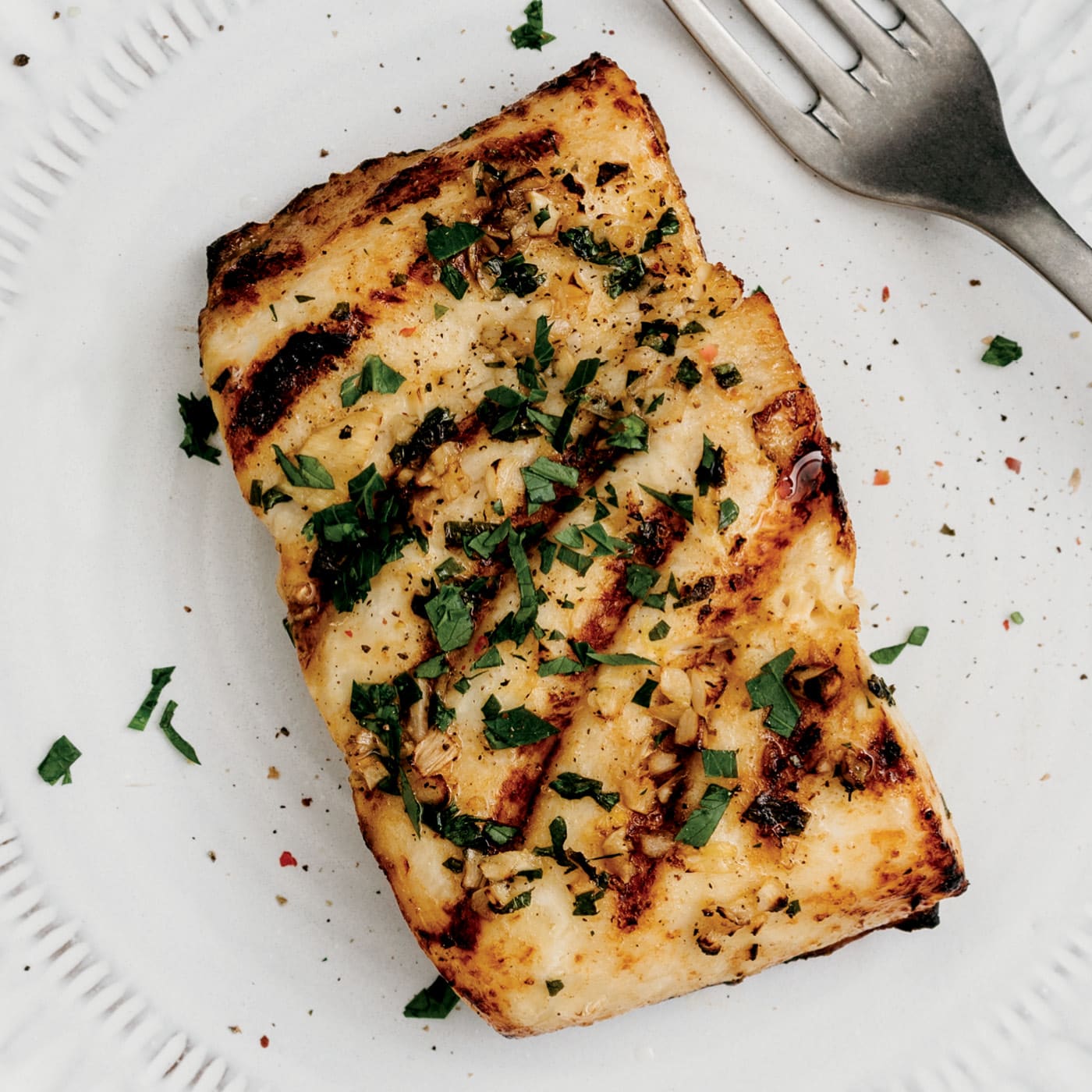 No flip required
No flipping means you can confidently grill fish without worrying about it sticking or falling apart.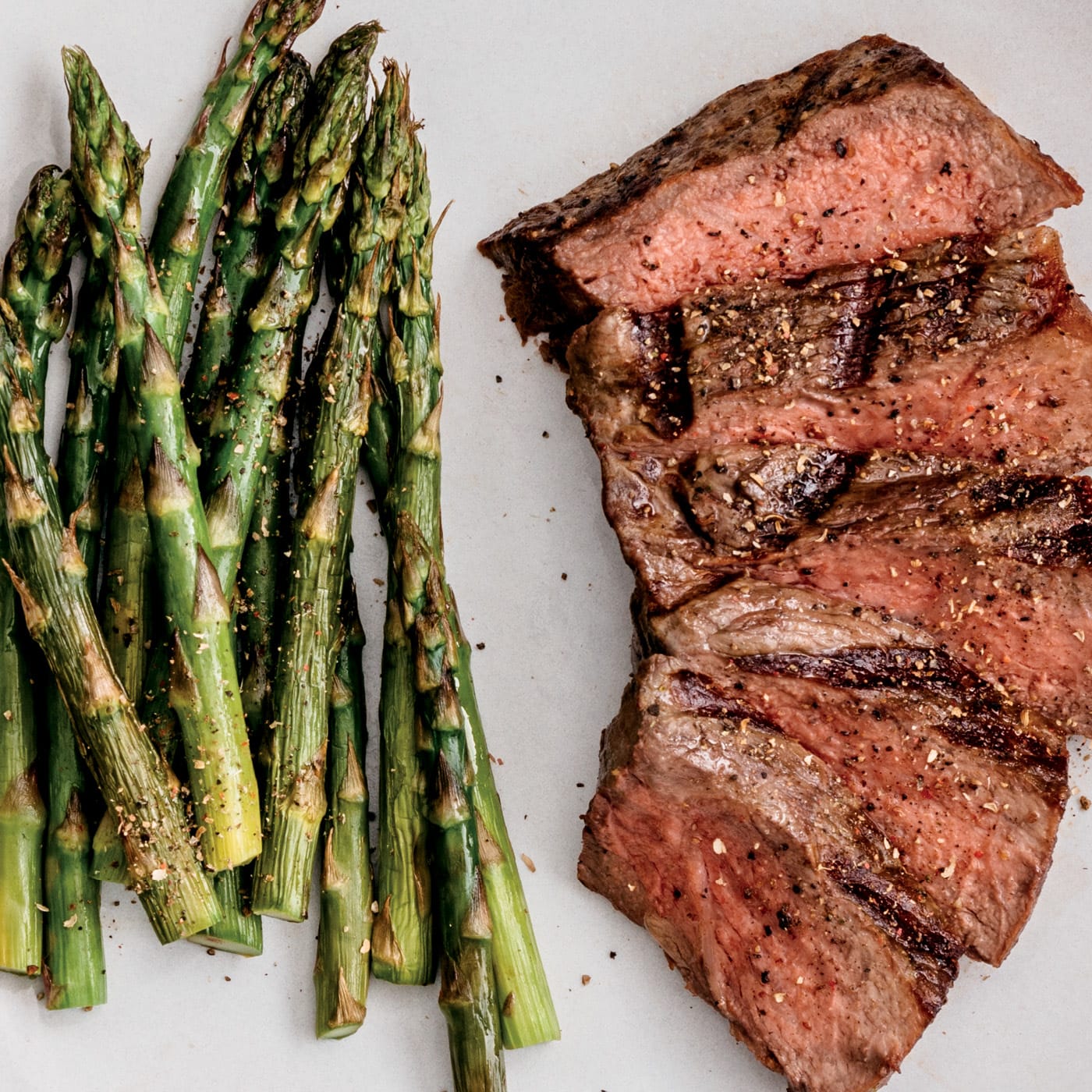 Quick & healthy meals
Enjoy grilled proteins and vegetables any night of the week, like a grilled NY strip steak dinner in just 11 minutes.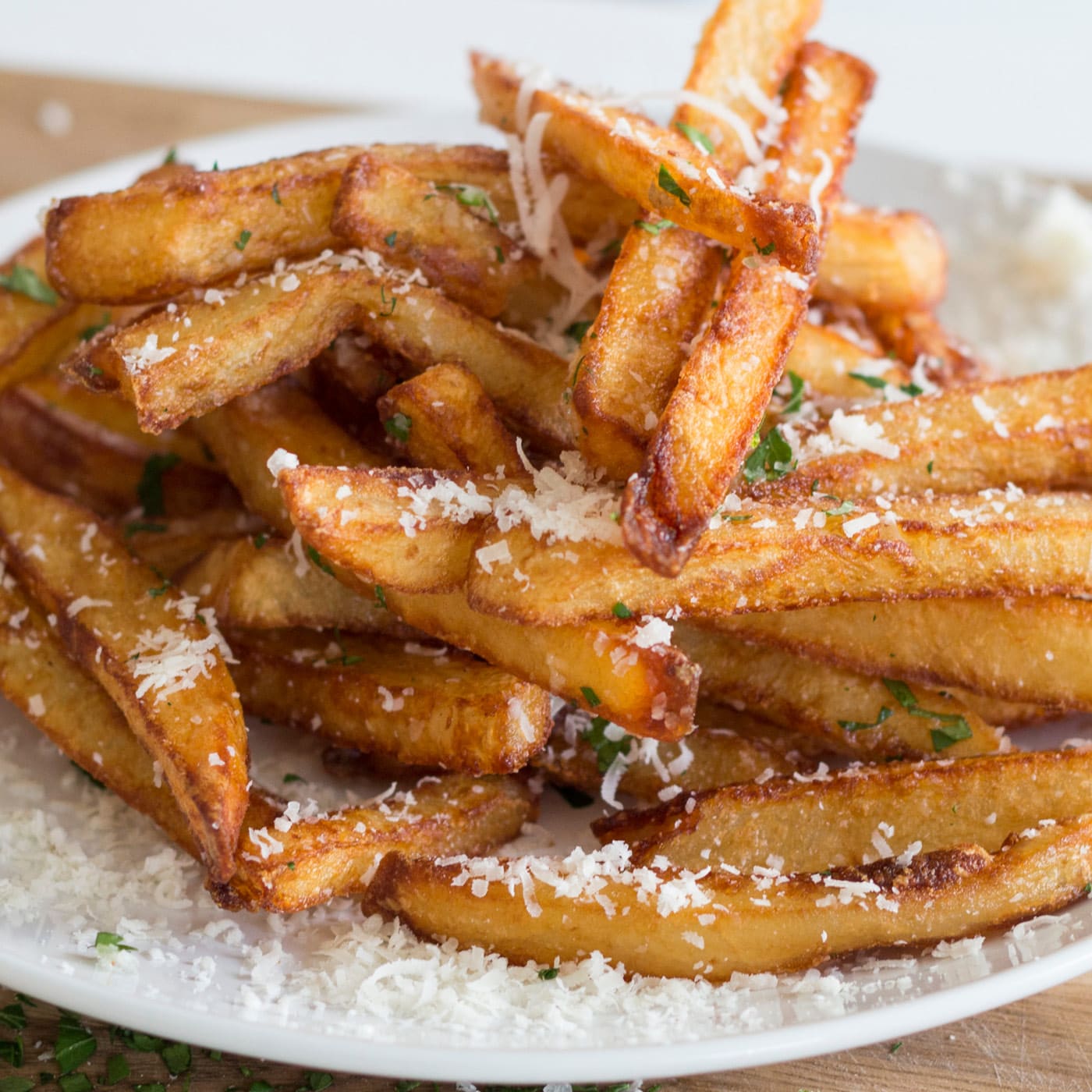 Guilt-free fried food
Air fry to make all your favorite fried foods with up to 75% less fat than deep frying (tested against deepfried, hand-cut French fries).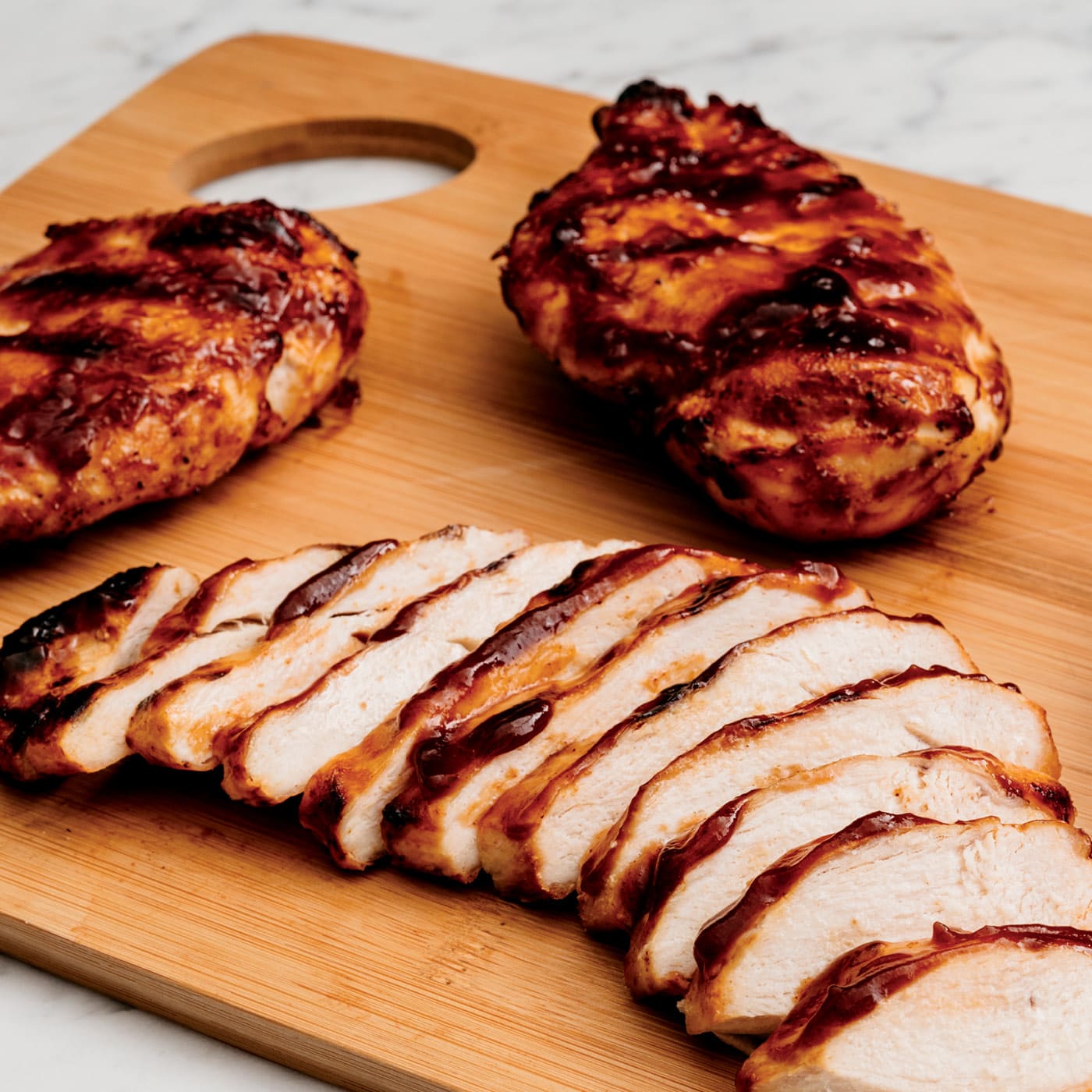 Frozen to char-grilled
Forgot to defrost dinner? Skip thawing and transform frozen foods into juicy, char-grilled meals in 25 minutes.
Dehydrate
Apple chips
Free shipping on all orders over $75*.

Orders to be shipped to Hawaii, Alaska, territories outside of the contiguous 48 states, or an international address are subject to a $25 surcharge.


SharkNinja offers a 60-day money back guarantee or a 90-day money back guarantee on purchases for select products. The applicable money back guarantee will be stated with your order.

*See individual product offerings for details.
---
1760-watt unit
10 x 10 PTFE/PFOA-free, nonstick, ceramic-coated grill grate
4-qt PTFE/PFOA-free, nonstick, ceramic-coated crisper basket
6-qt PTFE/PFOA-free, nonstick, ceramic-coated cooking pot
Chef-created 15-recipe book
Cleaning brush
---
Are the coated accessories nonstick?
Yes, the cooking pot, grill grate, and crisper basket are all nonstick and have a ceramic coating that is dishwasher safe.
What do the different cooking functions do and what is included on each model?
Grill: Grill your foods indoors to create even char, grill marks, and flavor.
Air Crisp: Give your food crispiness and crunch with little to no oil.
Roast: Use the unit to prepare tender meats, roasted vegetables, and more in the cooking pot.
Bake: Use the unit to create cakes, baked treats, and more.
Dehyrate (not included on all models): Dehydrate meats, fruits, and vegetables for healthy snacks.
How do I clean the Ninja Foodi Grill?
Unplug the unit from the wall outlet before cleaning.
To clean the main unit and the control panel, wipe them clean with a damp cloth.
The cooking pot, grill grate, crisper basket, splatter shield, and any other accessories can be washed in the dishwasher.
If food residue is stuck on the grill grate or crisper basket, place them in a sink filled with warm, soapy water and allow to soak.
Air-dry or towel-dry all parts thoroughly after cleaning.
Do I need to defrost frozen foods before grilling them?
No, you can cook all your favorite ingredients on the Foodi Grill straight from the freezer.
What is GrillControl Technology?
GrillControl Technology allows you to control the temperature of the grill grate for precise cooking and keep smoke out of the kitchen while grilling indoors with our smoke-reduction technology.
What types of food should I cook using the different grill cooking temperatures?
Low 400°F – Bacon, sausages, stuffed peppers, and calzones
Medium 450°F – Batch-cooked chicken in a marinade or sauce
High 500°F – Steaks, chicken, fish, burgers, and hot dogs
Max 510°F – Veggies, fruit, seafood, and pizza
---
Ninja® Foodi™ 5-in-1 Indoor Grill with 4-Quart Air Fryer, Roast, Bake, Dehydrate, and Cyclonic Grilling Technology, AG301C